The global industrial lubricants market revenue was evaluated at USD 61.6 billion in 2022 and is expected to attain around USD 89.87 billion by 2032, growing at a CAGR of 4% from 2023 to 2032.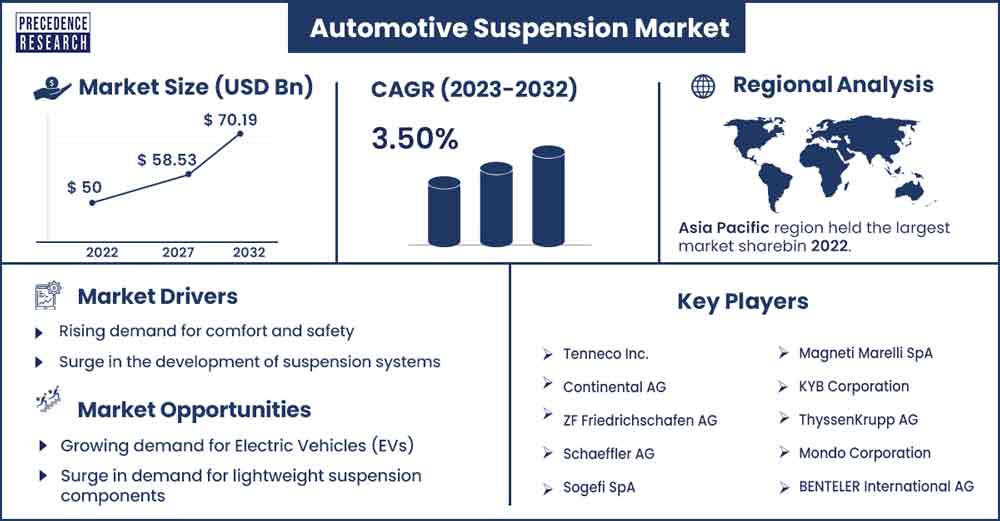 Market Overview
Lubricants primarily act as a boundary layer between two surfaces, which enables smooth and efficient movement of machinery. Lubrication is crucial for the seamless functioning of any machinery with moving parts and to keep the machinery in good condition is to make it properly lubricated. Industrial lubricants are oils, greases, and other mixtures applied to moving machine parts, such as gears or bearings, that reduce moisture, binding, wear, and friction.
Industrial lubricants significantly contribute to saving maintenance costs, extend machine life, enhance productivity, and reduce energy consumption Industrial lubricants play a crucial role in generating and transmitting energy and generating cooling or compressed air. In the world of advanced industrial machinery and equipment, proper lubrication ensures the uninterrupted and efficient running of machinery and equipment across various industries such as the automotive industry, manufacturing and processing, power generation, mining and construction, engineering, medical, and others.
The rising focus on renewable energy sources is expected to boost the growth of the Industrial lubricant market. Industrial lubricants are widely used in renewable energy plants, such as wind, hydroelectric, and solar power plants. Lubricants increase efficiency which results in less power loss, less breakdown time, and low maintenance cost.
Growth Factors
The global industrial lubricant market is driven by several factors including technological advancements, rapid industrialization, rising demand from the wind energy sector, increasing consumption of industrial oils, and increasing usage of heavy equipment. In addition, the significant growth of several industries such as automotive, oil & gas, manufacturing & processing, chemicals, energy, mining, and construction is expected to fuel the demand for industrial lubricants.
In March 2023, ExxonMobil made the announcement that the company is investing nearly USD $110 million to build a lubricant production plant at Raigad in Maharashtra. The new facility is anticipated to produce 159,000 kiloliters of finished lubricants annually with an aim to meet the growing demand of India from industrial sectors such as manufacturing, power, steel, mining, and construction, as well as from passenger and commercial vehicle segments. The new facility is projected to begin operations by the end of 2025 and it will create nearly 1,200 jobs during the construction phase.
In May 2023, Bharat Petroleum Corporation Limited, a leading oil and gas company in India announced its expansion plans worth Rs. 49,000 Crore and also stated its plans to increase the company's footprints in the petrochemical and renewable energy segment.
In December 2022, SKF announced that the company will expand its partnership agreement with Castrol, one of the leading lubricant brands worldwide. Through a partnership, SKF continues to expand its RecondOil offer with Castrol due to which Castrol industrial customers can use integrated RecondOil Double Separation Technology (DST) systems.
In May 2023, Petronas, the Malaysian-based company planned to invest nearly $4.1 billion to set up a green hydrogen and ammonia plant in the southern Indian state of Tamil Nadu and has received the state government's clearance. Petronas operates multiple businesses in India including lubricants, liquefied petroleum gas (LPG), petrochemicals, crude oil trading, and liquefied natural gas (LNG).
Industrial lubricants Market Report Scope:
| | |
| --- | --- |
| Report Coverage | Details |
| Market Revenue in 2023 | USD 63.69 Billion |
| Projected Forecast Revenue by 2032 | USD 89.87 Billion |
| Growth Rate from 2023 to 2032 | CAGR of 4% |
| Largest Market | North America |
| Base Year | 2022 |
| Forecast Period | 2023 to 2032 |
| Regions Covered | North America, Europe, Asia-Pacific, Latin America, and Middle East & Africa |

Regional Insights
North America is expected to hold the largest market share owing to the rapid growth of the automotive, manufacturing, oil & gas, construction, and renewable energy sectors. The United States is the largest industry for industrial lubricants in the region, particularly the southern region which consists of major manufacturing states such as North Carolina, Texas, and Florida. After the United States, Mexico is likely to be the fastest-growing industrial lubricant market during the forecast period.
Significant technological advancements, rising environmental concerns, stringent governmental regulations, and increasing demand for bio-based lubricants support the growth of the industrial lubricants market in the region. Industrial lubricants are used to protect machines and equipment from friction & wear, offer cooling effects to machinery, and prevent corrosion which lowers maintenance costs. The presence of prominent market players such as Aerospace Lubricant, CITGO Petroleum Corporation, Valvoline Inc., ExxonMobil Corporation, Specialty Lubricants Corp, Chevron Corporation, JAX Inc., Hasco Oil, and AMSOIL Inc. and their contribution is expected to boost the market in the region.
In September 2023, ExxonMobil announced the startup of two new chemical manufacturing plants at its Baytown, Texas, manufacturing facility. The $2 billion expansion is part of ExxonMobil's long-term growth plans to deliver higher-value products from its U.S. Gulf Coast refining and chemical facilities.
In December 2022, Pennzoil-Quaker State Company, a wholly-owned subsidiary of Shell USA, Inc. and part of Shell's U.S. lubricants business, signed an agreement to acquire 100% of TFH Reliability Group, LLC, the parent company of Allied Reliability Inc. Shell acquired Allied Reliability with the aim of expanding its North American lubricants business.
The United States is working towards transforming power generation owing to environmental and climatic changes and shifting from carbon-based petroleum derivatives to renewable energy sources. The growing awareness about net zero emissions is positively impacting the growth of the renewable energy sector.
Market Dynamics
Drivers
Booming wind energy sector
The significant growth in wind energy infrastructure increases the demand for industrial lubricants, such as gear oils, grease, and others which is expected to boost the market's growth during the forecast period. For instance, In May 2023, Bharat Petroleum Corporation Limited (BPCL), a leading oil and gas company in India, announced its plans to enhance renewable energy footprints in India, the company is aiming to set up two 50 MW wind power plants in Madhya Pradesh and Maharashtra for captive consumption at Bina and Mumbai Refineries with a total project cost of nearly Rs. 978 Crore (Rs. 489 Crore for each project), these wind power plants will be contributing to a greener and more eco-friendly operation.
Expansion of mining and construction industries
Mining operations and construction activities require sophisticated machinery. Industrial lubricants are crucial for the maintenance of heavy machinery such as bulldozers, excavators, loaders, and others. Proper lubrication helps withstand severe weather conditions, resist contaminants, and boost the performance and shelf life of equipment. Thereby, the rising rate of mining operations and construction activities, especially in developing countries create a significant requirement for industrial lubricants while promoting the growth of the market.
Restraint
Environmental regulations
In recent years, multiple governments and regulatory bodies are seen imposing various regulations on the production of industrial products. The production as well as application of lubricants can cause serious environmental impacts including, impacts on soil and groundwater. Imposed regulations can limit the production of industrial lubricants by restraining the entry of new players in the industry. Thereby, the factor is observed to pose a major restraint for the market's expansion.
Opportunities
Rising demand for industrial lubricants from the automotive industry
The increasing demand for Industrial lubricants in the automotive industry is expected to offer a plethora of opportunities for the market. Industrial lubricants are extensively used in engines, transmissions, and several other components to reduce friction, enhance fuel efficiency, and ensure optimal performance of vehicles. For instance, In September 2023, TotalEnergies signed a partnership agreement with Automotive Parts Services Group (The Group), a leading provider of automotive aftermarket parts and services with the aim of delivering enhanced value to their customers. Through this partnership, TotalEnergies Marketing USA will provide a range of high-quality lubricants and technical support to The Group's extensive network of over 5,500 locations across North America.
Emergence of bio-lubricants
The emergence of bio-lubricants is observed to support the market's expansion in the upcoming years. Rising environmental concerns have resulted in the demand for sustainable and eco-friendly lubricants. Bio-lubricants are mainly derived from vegetable oils and animal fats. Bio-lubricants offer an eco-friendly alternative to petroleum-based lubricants. Stringent regulations on the development of lubricants is observed to promote the application of bio-lubricants.
Recent Developments
In September 2023, Sinopec, a China-based company joined hands with the government of Sri Lanka to invest in the oil refinery project in Hambantota, as announced by the Power and Energy Minister of Sri Lanka.
In May 2023, AMSOIL INC. acquired Milwaukee-based Benz Oil, expanding the AMSOIL Industrial business unit. Benz Oil will become part of AMSOIL and the AMSOIL Industrial business unit.
Major Key Players
Fuchs Group
Exxonmobil Corp
The Lubrizol Corporation
Phillips 66
Royal Dutch Shell
Lucas Oil Products, Inc.
Bel-Ray Co., Inc.
Amsoil, Inc.
Kluber Lubrication
Chevron Corp.
Market Segmentation
By Product
General Industrial Oils
Process Oils
Industrial Engine Oils
Metalworking Fluids
Other Industrial Lubricants
By Application
Textiles

Non-woven Textiles
Textile Weaving
Textile Composites
Textile Finishing
Other Textile Applications

Metalworking

Metal Cutting
Metal Forming
Metal Joining
Industrial Heat Exchangers
Metalworking Electronics
Other Metalworking Applications

Energy

Pipelines
Transformers
Ocean Energy
Liquefied Natural Gas (LNG)
Other Energy Applications

Industrial Gases

Polymers
Fertilizers
Other Chemicals Manufacturing

Chemical Manufacturing
Hydraulic

Bearings
Compressors
Other Hydraulic Applications

Food Processing

Frozen Food
Beverages
Canned Food
Bakery
Processed Potatoes
Cocoa & Chocolate
Other Food Applications
Buy this Research Report@ https://www.precedenceresearch.com/checkout/1152
You can place an order or ask any questions, please feel free to contact at sales@precedenceresearch.com | +1 9197 992 333