The global cosmetic pigments market size surpassed USD 12.19 billion in 2022 and is projected to rise to USD 20.09 billion by 2030, anticipated to grow at a CAGR of 6.45 percent during the projection period from 2022 to 2030.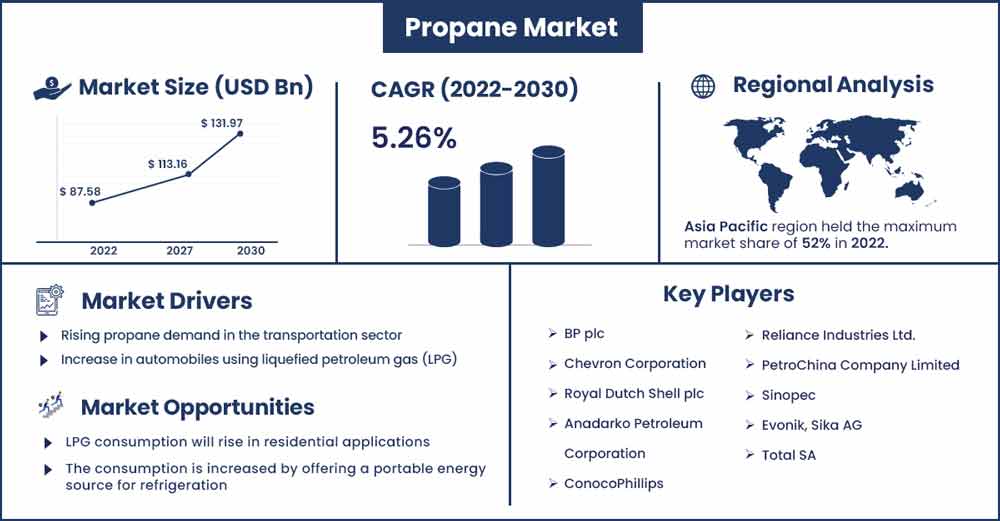 Colorants that are safe to use in cosmetic goods are called cosmetic pigments. They come in a range of colors in addition to black and white. Chemicals of a certain sort, such as cosmetic pigments, cannot be dissolved in water. They are used as coloring agents in lipsticks, nail polish, hair color, eye makeup, and other cosmetic products. A wide range of colors can be created with pigments. Life couldn't exist without cosmetics. Industries all over the world are aware of how crucial cosmetics are to luring clients. Because of this, the market for cosmetic pigments is expanding globally. Pigments are used in many different industries, such as glass, construction materials, paper, textiles, and cosmetics. Cosmetic pigments are used to produce a range of colors, textures, and appearances in cosmetic products. A vast variety of hues, white pigments, metallic tints, and other substances are all included in cosmetic pigments. They are used in the production of personal care products like skincare, nail polish, lip balm, and nail enhancement.
Report Highlights:
On the basis of elemental composition, the inorganic pigments segment will have a larger market share in the coming years period. Oxides are an example of a metal complex that makes up an inorganic pigment (for instance, titanium oxide). White opaque inorganic pigments are used to brighten and opacify other colors by adding opaqueness to them. These pigments' color depth is less intense than that of organic pigments. As a result of its widespread use in cosmetic pigment applications and its status as a crucial component of all cosmetic pigment kinds, titanium dioxide is in great demand.
On the basis of application, the facial makeup segment has the biggest market share in the cosmetic pigments market during the forecast period. In 2022, the facial makeup category accounted for 39.87% of the market. The need for the product is being driven by the rising demand for basic beauty products including foundations and face powders. The increased use of cosmetics calls for the use of foundation, which acts as a base and extends the wear of any makeup. According to the kind of facial skin, foundations are available in a variety of coverage levels, including lighter coverage and full coverage, making them more user-friendly. The ability of foundations to instantly brighten the skin and conceal all facial flaws is anticipated to make them the perfect cosmetic base for consumers. Additionally, it is anticipated that the capacity of a blusher to provide a natural glow to the complexion and add contours to the face will enhance the market for cosmetic pigments globally.
Regional Snapshots:
The biggest market share was held by Europe in the cosmetic pigments market during the forecast period. With the highest market share, Europe emerged as the largest market for cosmetic pigments. By utilizing cutting-edge technologies like surface treatment and pigment dispersion, the cosmetics and personal care industry in Europe produces goods that perform at their best. The cosmetic pigment market in this region is being driven by the demand for high-quality cosmetic goods. In emerging economies, there is a growing awareness of colors. The use of cosmetic pigments is being driven by a sharp increase in demand for health and beauty products.
Cosmetic Pigments Market Report Scope:
| | |
| --- | --- |
| Report Coverage | Details |
| Market Revenue in 2023 | USD 12.97 Billion |
| Projected Forecast Revenue in 2030 | USD 20.09 Billion |
| Growth Rate from 2022 to 2030 | CAGR of 6.45% |
| Largest Market | Europe |
| Base Year | 2022 |
| Forecast Period | 2022 To 2030 |
| Regions Covered | North America, Europe, Asia-Pacific, Latin America, and Middle East & Africa |

Market Dynamics:
Drivers:
Cosmetic pigments, particularly pearlescent pigments, are used in facial cosmetics to cover imperfections and uneven skin tone. As a result, there is a greater need for pearlescent pigments, which are frequently seen in cosmetics. There is a rising need for cosmetic products that match the consumer's natural skin tone as a result of increased product diversification in the cosmetics and personal care sector. In developing nations like India, China, and Brazil, the demand for cosmetic pigment is rising. The cosmetics market in India is expanding. The rapidly increasing demand for cosmetic and beauty products is driving the use of cosmetic pigments. These chemicals may have a negative impact on human health and can raise the risk of health problems when multiple cosmetics items are used at once.
Due to growing public interest and market trends in the cosmetics business, cosmetics producers are searching for more natural and environmentally friendly cosmetic emulsifiers. Because they are manufactured with environmentally safe and sustainable processes, organic pigments are in high demand. Manufacturing enterprises are embracing environmentally friendly technologies and investing in the green market. The cosmetic pigment market has an opportunity due to the rising demand for cosmetic pigments formulated with natural chemicals and generated organically from renewable raw resources.
The expansion of the cosmetic pigments market is being driven by the desire for color cosmetics. The market for cosmetic pigments will grow more due to rising disposable income levels and changing lifestyle trends. As the GDP of growing economies like China, India, and Brazil increases, so does the standard of living there. Due to increased incomes and altering lifestyles brought on by urbanization, there is a sharp rise in the demand for cosmetic and personal care products.
Restraints:
Manufacturers of cosmetic pigments must adhere to strict laws governing cosmetics goods. Regarding the requirements for labeling, packaging, and the ingredients used in the production of the products, there are many restrictions. In Europe and North America, these laws are very strict. A similar practice is being adopted by other parts of the world as a result of rising environmental and health consciousness. The supply of cosmetic pigments is limited as a result of the rigorous restrictions governing their manufacture, and the market for cosmetic pigments is hampering.
Opportunities:
Cosmetics still contain ingredients that are potentially hazardous nowadays. It is anticipated that these compounds will increase the risk of health problems and may be hazardous to human health. Cosmetics manufacturers are looking for more natural and environmentally friendly cosmetic emulsifiers as a result of rising consumer interest and changes in the markets for cosmetic pigments. For instance, organic pigments that are produced sustainably and with minimal impact on the environment are in high demand. As a result, manufacturing companies are using eco-friendly technology and investing in the green market. Due to the increased demand for cosmetic pigments made with natural and organic components that are sourced from renewable raw materials, market participants in the cosmetic pigment industry are projected to have a sizable opportunity throughout the forecast period.
Challenges:
Due to the rising demand for color cosmetic goods, the market for cosmetic pigments is expanding. However, several constraints are experienced by industry participants. Maintaining the quality of cosmetic pigments for mass-market goods like nail paints, lip colors, and eye makeup items is the primary problem that manufacturers of cosmetic pigments confront. Before employing a raw material to make cosmetic pigments, its quality must be assessed. The quality of mass-market color cosmetics, which are produced in big quantities, is occasionally subpar. These goods bring in a lot of money, and the demand for them is greatly influenced by the quality of the cosmetic pigment used. The producers and processors of cosmetic pigment must make sure that premium pigments are used.
Recent Developments:
In June 2021- DIC Corporation purchased BASF Colors & Effects, BASF's global pigments division (BCE).
Major Key Players:
Geotech
Eckart
BASF
Lanxess
Venator
Nihon Koken Kogyo
Ferro Corporation
Dayglo Color
Elemental Srl
Kolortek
Sandream Impact
Chem India Pigments
Yipin Pigments
Sun Chemical
Toyal
Kuncai Europe
Kobo Products
Sensient Cosmetic Technologies
Merck
Vibfast Pigments
Neelikon
Miyoshi Kasei
Market Segmentation:
By Elemental Composition
Inorganic Pigments
Organic Pigments
By Application
Facial Makeup
Eye Makeup
Lip Products
Nail Products
Hair Color Products
Special effect & Special Purpose Products
Others
By Type
Special Effect Pigments
Surface Treated Pigments
Nano Pigments
Natural Colorants
Buy this Research Report@ https://www.precedenceresearch.com/checkout/2391
You can place an order or ask any questions, please feel free to contact at sales@precedenceresearch.com | +1 9197 992 333