The global cancer biological therapy market size was reached at USD 98.73 billion in 2022 and it is projected to hit around USD 213.6 billion by 2032 with a noteworthy CAGR of 8.02% between 2023 and 2032.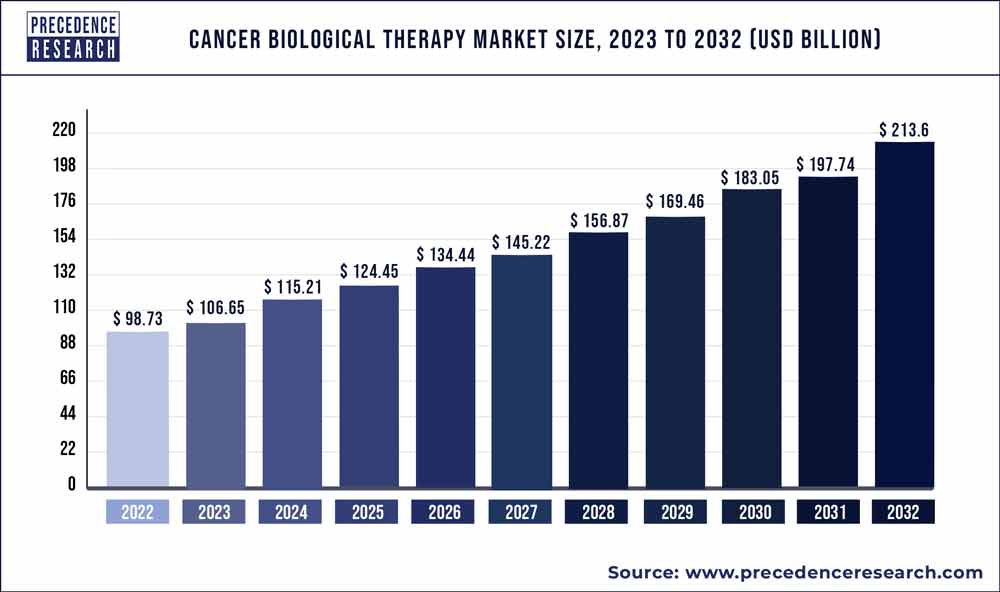 Access our Premium Real Time Data Intelligence Tool, Visit: Precedence Statistics
Key Points:
North America is the dominant region in the market between 2023 to 2032 and Europe is the second most successful industry.
The phase II segment is projected to expand at the largest growth rate in 2022.
The antibodies type segment is predicted to grow the maximum between 2023 to 2032.
The vaccine type segment is forecasted to grow at the largest growth between 2023 to 2032.
The specialized cancer treatment centers distribution channel segment dominates the market.
The hospitals and clinics distribution channel is the fastest-growing segment of the global market.
Market Overview:
The upsurge in cases of cancer has enhanced the demand for cancer biological therapy, resulting in a growth in its share. In addition to it, people find it to be safe and a great alternative, which is expanding its worldwide popularity. As the World Health Organization (WHO) reports, the incidence of cancer is increasing significantly worldwide, expanding the market for cancer biological therapy. The global aging population has enhanced the market. Since biological therapy for cancer treatment is a targeted approach that does not cause significant damage to neighboring healthy cells within the body, it has gained popularity over other chemotherapies in the market.
The month of September is designated as Blood Cancer Awareness Month. Since 2017, the Leukemia & Lymphoma Society® (LLS) has contributed to the advancement of 54 of the 64 blood cancer therapy options authorized by the U.S. Food and Drug Administration.
Report Scope of the Cancer Biological Therapy Market
| | |
| --- | --- |
| Report Coverage | Details |
| Market Size in 2023 | USD 106.65 Billion |
| Market Size by 2032 | USD 213.6 Billion |
| Growth Rate from 2023 to 2032 | CAGR of 8.02% |
| Largest Market | North America |
| Base Year | 2022 |
| Forecast Period | 2023 to 2032 |
| Segments Covered | By Type, By Phases and By Distribution Channel |
| Regions Covered | North America, Europe, Asia-Pacific, Latin America and Middle East & Africa |

Market Dynamics:
Driver
Cancer prevalence has increased
The cancer biological therapy market is growing as a result of increased patient assistance programs (PAPs), increased government cancer awareness initiatives, growing cancer prevalence worldwide, as well as robust R&D funding from major firms. Manufacturers have started to invest in cell-based therapeutic applications as demand grows. A rise in cancer cases is expected to drive the global cancer biological therapy market in the coming years.
Furthermore, the International Agency for Research on Cancer (IARC) predicts that by 2040, there will be 16.3 million cancer-related fatalities and 27.5 million new cancer cases worldwide. Cancer is the main cause of mortality globally. The majority of cancer cases are triggered by lifestyle factors including alcohol consumption and smoking, as well as dietary substances such as polyaromatic hydrocarbons and nitrites.
In its report GLOBOCAN, the International Agency for Research on Cancer (IARC) stated that around 19.3 million new cancer cases and nearly 10 million cancer-related deaths were registered globally in 2020.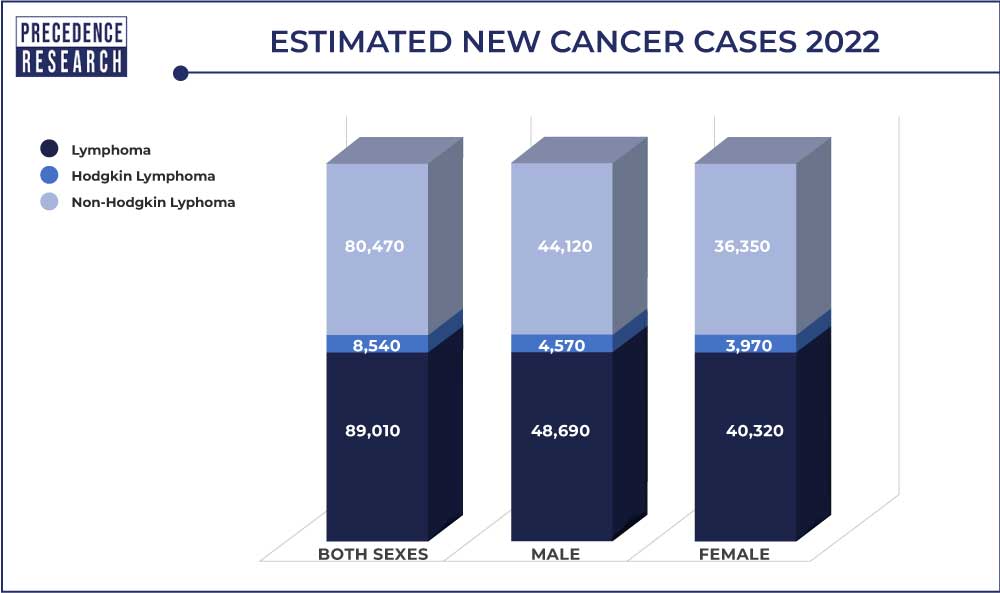 R&D funding to accelerate the development of biological therapy
Extensive funding for R&D activities carried out by various biopharmaceutical, pharmaceutical, and research institutes engaged in developing biologic cancer drugs would boost the cancer biological therapy industry. Substantial funding from governments in emerging nations such as the United Kingdom has greatly aided major pharmaceutical companies' ongoing drug discovery efforts.
Such investments, as well as support, also improve the operational capabilities of the companies and research institutes involved in the development of effective cancer therapy, drugs, and vaccines. Key industry players are hoping to generate significant revenue by obtaining FDA approval for novel drug development.
Increasing public awareness of healthcare
Cancer awareness among patients and healthcare providers is increasing. Patients and doctors are now taking an active role in gaining knowledge about the treatments available to treat such severe diseases. This is among the most important market drivers, and this expands the market's potential.
Restraints
Adverse effects of cancer biological therapy
Despite producing positive results, biological drug therapy is not without side effects. According to the drug safety analyses, the most common adverse reactions were upper respiratory tract infections, high triglyceride levels, and cardiovascular incidents, which occurred in 20% of the patients.
Biological therapy side effects, which frequently mimic flu-like signs, vary depending on the type of treatment used and involve fever, chills, nausea, vomiting, loss of appetite, and fatigue.
Opportunities
Increasing education and awareness to be a massive opportunity
Gene therapy has appeared as an opportunity for market leaders, owing to a number of advantages over other traditional cancer therapies, as well as recent advances in this field. The increase in biotechnological funding, which is encouraging extensive R&D activities in cancer gene therapy, is expected to be a significant cancer biological therapy industry trend in the coming years.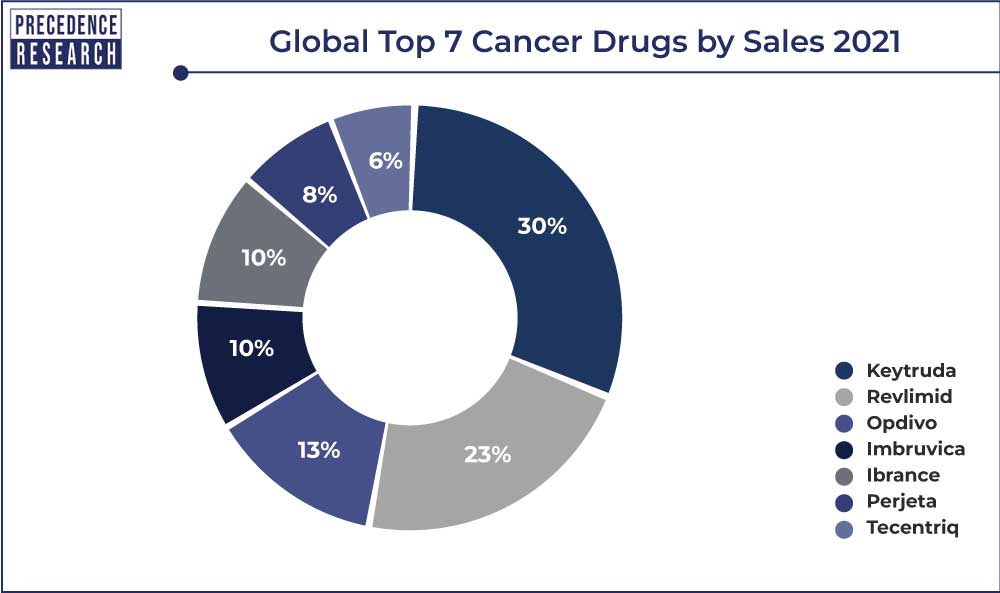 Artificial intelligence investment for the oncology sector
Companies in the cancer drugs market are rapidly investing in technology such as artificial intelligence (A.I.) to save time and R&D expenses. Artificial intelligence (A.I.) is the modeling of human intellectual processes by machines, particularly computer systems, with the potential to exceed human intelligence levels.
When compared to human analysis, this technology aids in the study of large amounts of chemical and biological data in order to identify possible drug candidates with better success rates and at a faster speed. The tool also aids in expediting patient recruitment by connecting cancer patients with the most appropriate clinical studies, cutting clinical trial expenses.
Impact of COVID-19:
COVID-19 had brought the world to a pause. The world is still fighting this pandemic, which is putting an added burden on hospitals and medical workers. According to Blood cancer U.K., a UK-based charity organization, in March 2021, 47% of respondents said the pandemic had influenced their blood cancer consultations and treatment in some way, while 45% said it had impacted them due to appointment cancellations or delays.
Finally, Covid-19 has a negative impact on cancer drug development, affecting all critical aspects of the process. On the other hand, the Covid-19 wave has accelerated the adoption of new and innovative healthcare procedures such as remote monitoring. Furthermore, the pandemic may hasten regulatory approval pathways, encourage global trial collaborations, and lead to the development of novel therapeutic alternatives based on an improved understanding of mRNA technology.
This accelerates drug development in various segments, leading to more and better cancer treatments. This led to an expansion in the cancer biological therapy market.
Segments Insight
Phase Insights
Phase III: Capture the most market share
Clinical trials are divided into three phases: phase I, phase II, and phase III. In general, the success rate of clinical trials increases from phase I to phase II and finally to phase III, and thus phase III is anticipated to take over in the cancer biological therapy industry. In order to ensure the reliability of the results, phase 3 clinical trials involve a large number of candidates.
On the other hand, the phase II trial is anticipated to expand at the fastest rate in 2022. The phase II clinical trial is used to determine whether the new therapy affects specific cancer and evaluates how innovative treatment impacts the body and prevents cancer. The number of participants in the Phase II clinical trial is less than 100.
Type Insights
The antibodies sector is set to take the lead
Antibodies are expected to grow the most in the coming years due to their ability to target specific proteins on the cell surface, resulting in increased use in cancer therapy. Additionally, increasing patient preference for advanced cancer biological therapy to avoid risks associated with anti-cancer drug therapy drives segmental growth in the coming years. These antibodies produced in the laboratory are thought to attack protein molecules expressed by malignant growth.
Antibody medications include rituximab, which is used to treat non-lymphoma, Hodgkin's alemtuzumab (Campath), which is used to treat chronic leukemia (CLL); and ipilimumab (Yervoy), which is used to treat malignant melanoma. Furthermore, an increased preference for advanced cancer biological treatments to lower the risk associated with anti-cancer drugs will result in significant expansion for the segment. For instance, the standard therapy for breast cancer is trastuzumab (Herceptin, Kanjinti, Ogivri). It is an example of a laboratory-created antibody. It inhibits the growth of cancer cells by adhering to specific areas of cancer cells.
Furthermore, the vaccine sector is anticipated to grow at the fastest pace between 2023 to 2032. Highly effective cancer vaccines have the ability to recognize and kill specific antigens while also improving immunity. These vaccines decrease the risk of developing cancer in the near future by building a strong immune system. These vaccines are widely used to treat breast, bladder, and cervical cancer. Increased incidence of cancer in developing countries such as India, as well as the widespread use of vaccines in cancer treatment, would expand the market's appeal.
Distribution Channel Insights
Specialized cancer treatment centers dominate the cancer biological therapy industry. There is a significant expansion in the number of cancer research centers and laboratories, aided by substantial funding from governments and private companies worldwide.
The segment's expansion is due to the increased availability of treatment options as well as an increase in the number of cancer centers in some emerging nations. The segment is being propelled forward by the increasing worldwide oncology burden due to increased tobacco and alcohol consumption.
Hospitals and clinics are the fastest-growing sectors of the global industry due to their increasing prevalence in developing nations and the availability of a broad range of medical equipment for diagnosis and surgery.
Regional Insights
North America is the leading region in the cancer biological therapy market between 2023 to 2032. Due to the favorable reimbursement scenario combined with significant healthcare expenditure, the United States has appeared as the market leader in North America and worldwide. In addition to the vast network of many cancers' biological vaccines, and drug manufacturers, the U.S. market stands to benefit from increased R&D investments along with government campaigns.
Affordable health insurance policies for life-threatening illnesses encourage individuals to seek therapies, increasing market value. Given the robust pipeline for the treatment and the growing attention of various players on the invention of cutting-edge cancer gene therapies along with their vectors, the U.S. market for cancer gene therapy has seen significant growth over the years.
For instance, on June 27, 2022, the cancer Institute, Inc., a value-based oncology organization in the United States, announced the signing of an extended collaboration deal for drug distribution and clinical technologies with McKesson Corporation.
Europe is the second most profitable industry, owing to high disposable income and mass awareness. The major cancer burden, the presence of a large geriatric patient population, and increasing advances in cancer therapies may enhance the market growth in the coming years. The introduction of new molecular methods, advanced health sector, and technologically innovative approaches are also expected to enhance the European market.
Recent Developments:
The FDA approved Amgen's LUMAKRAS (sotorasib) in May 2021 for treating adult patients with metastatic non-small cell lung cancer (NSCLC).
One of the first Antibody Drug Conjugate (ADC) biosimilars for the treatment of both early and advanced HER2-positive breast cancer, Trastuzumab Emtansine, was introduced by Cadila Healthcare in May 2021.
The FDA approved LUMAKRASTM (Sotorasib), the initial and only targeted therapy for KRAS G12C-mutated metastatic or locally advanced non-small cell lung cancer, in May 2021.
Key Market Players
Incyte
ELI Lilly
Merck
Sanofi
Bayer
Novartis International
Roche
Pfizer
Bristol-Myers Squibb
Amgen
Seattle Genetics
Takeda Pharmaceuticals
Spectrum Pharmaceuticals
GlaxoSmithKline
Celgene Corporation
Otsuka
AstraZeneca, Plc.
Abbvie
Eisai
Segments Covered in the Report
(Note*: We offer report based on sub segments as well. Kindly, let us know if you are interested)
By Type
Antibodies
Vaccines
Cancer Growth Blockers
Cytokines
Others
By Phases
Phase I
Phases II
Phases III
By Distribution Channel
Specialized Cancer Treatment Centers
Hospitals & Clinics
Retail Pharmacies
By Geography
North America
Europe
Asia-Pacific
Latin America
The Middle East and Africa